All Hail Y.T.: Live Well And Propser (2019)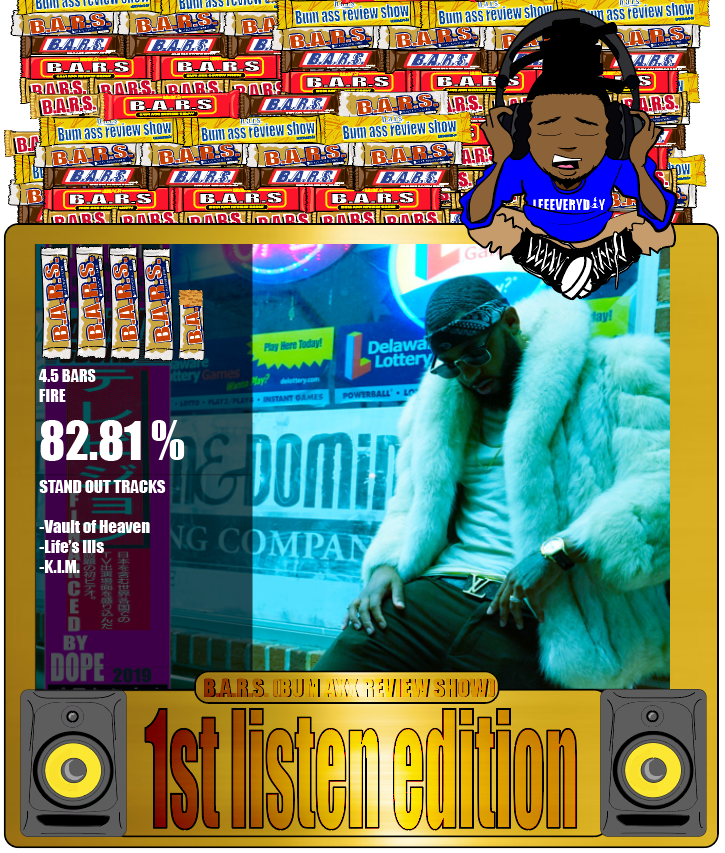 All Hail Y.T.: Live Well And Prosper (2019)
It's the most unbiased and objective brand you can trust, man listen up. Released 02/20/2019: If Live Well And Prosper isn't in your top 25 rap projects of 2019, you haven't heard it. All Hail Y.T. teams up with Str8 Bangaz for one of the most unheralded projects of 2019. I advise you to get familiar with him because he his ultra consistent and always seems to choose the best beats to compliment his flow.
Lyrically, he'll weave in and out of straight lyrics to introspection that'll satisfy your need for substance. He's a hard worker that has put out nothing but quality all year.
"Vault of Heaven", "Life's Ills", and "K.I.M." are all must hears.
This is easily a 4.5 BARS album.
82.81%
and the rating justifies a fire rating.
4.5 BARS [fire]