Common: Let Love (2019)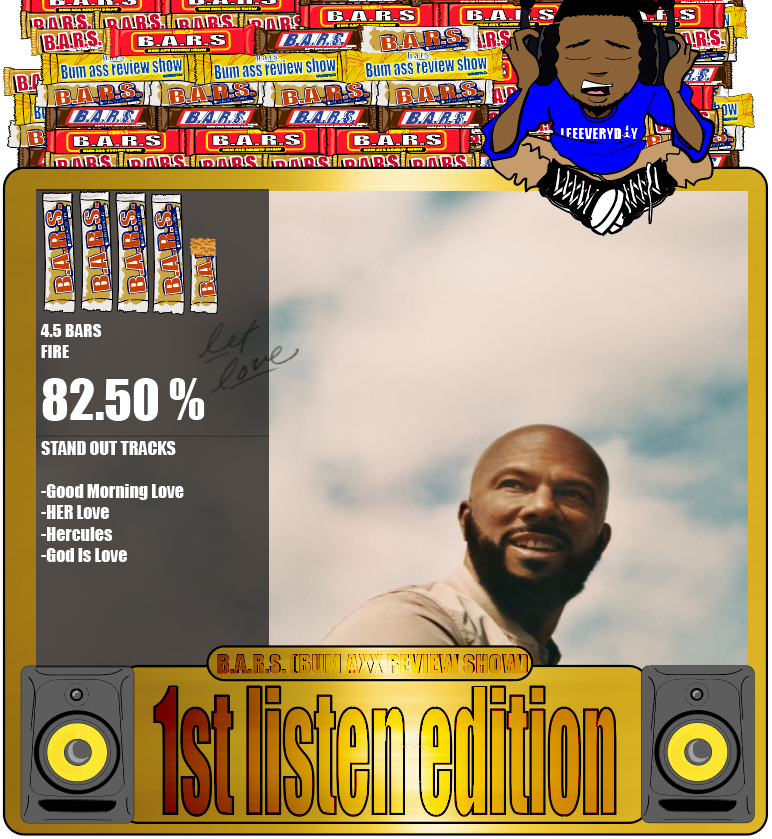 Common: Let Love (2019)
Release Date: 08/30/2019. Too often is Common overlooked. He does it again with Let Love and drops an amazing project that'll have you looking at yourself in the mirror in ways you haven't before. It's 2019 and nobody has even mentioned how good this project is. Criminal. Why? What are ya'll listening to? Don't let the radio dictate who is hot.
The project is smooth with jazz elements as soul singers serenade your ear drums. Good Morning Love, HER Love, Hercules, God Is Love are all the stand out tracks. He does it again with the personification of Hip-Hop as a woman with the song HER Love. Swizz Beatz gifts him a banger with Hercules as Common floats effortlessly.
This is a 4.5 BARS project. Trust me, it's fire.
4.5 BARS fire