French Montana: MONTANA (2019)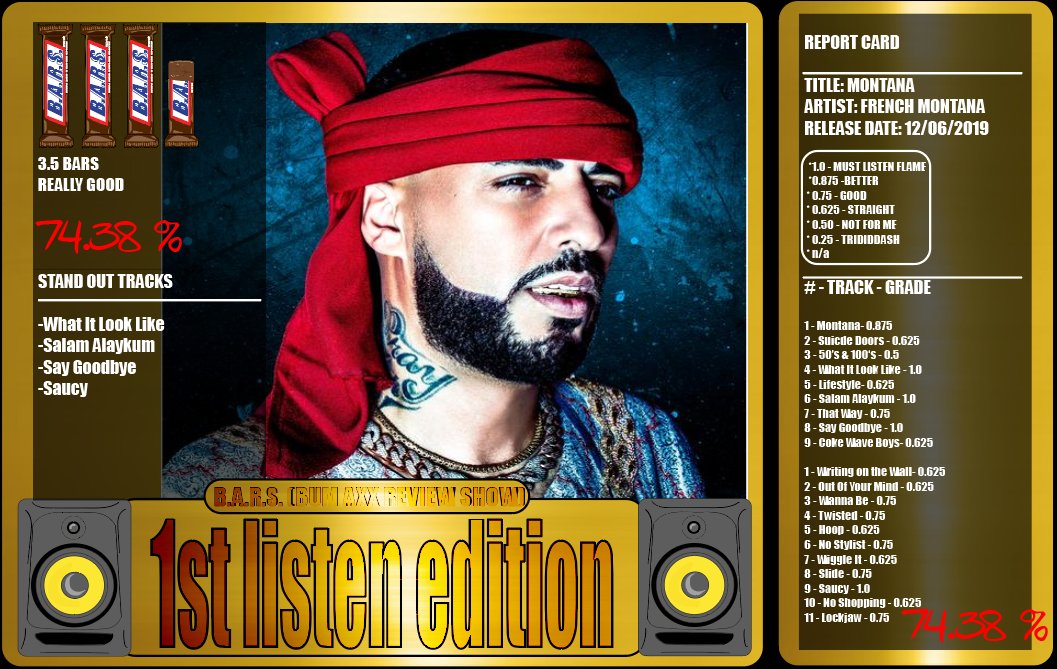 French Montana: MONTANA (2019)
It's the most unbiased and objective brand you can trust, man listen up. French Montana dropped a really good rap album with Montana. It's a double disc with high quality production. The 1st disc is where this project shines. "What It Look Like", "Salam Alaykum", "Say Goodbye" are certified.
The 2nd disc follows the Caribbean feel that Drake and Rae Sremmerd found success with.
If you're looking for a lot of substance or introspective bars, this won't be for you. It works for the fan of clean beats.
With that said, this project gets a 3.5 BARS, which makes this a really good album I can recommend.
74.38%
3.5 BARS [Really Good]